ENJOMOR V8 78CC GS-V8 Working Scale Model Engine Gas DOHC 4 Stroke Water-cooled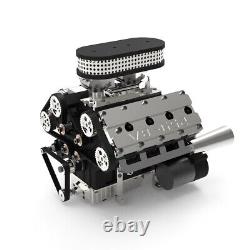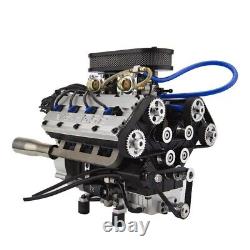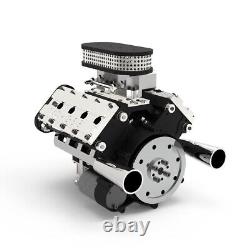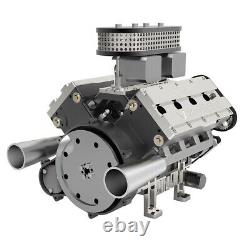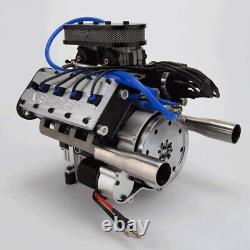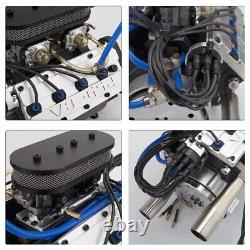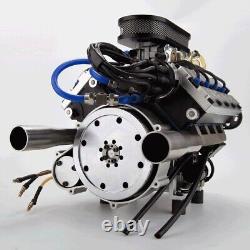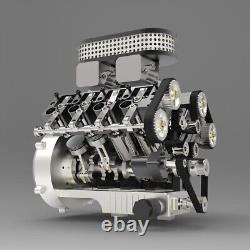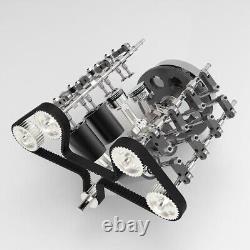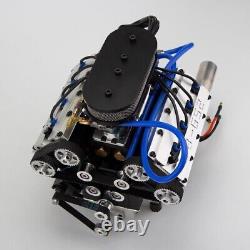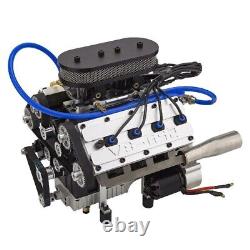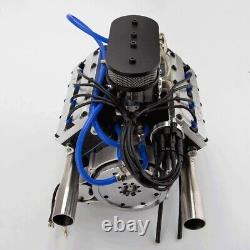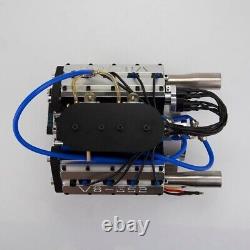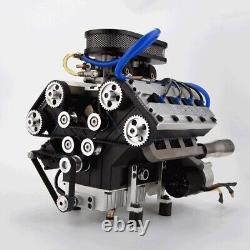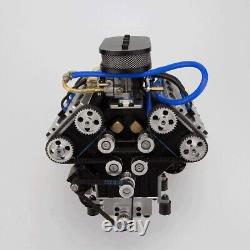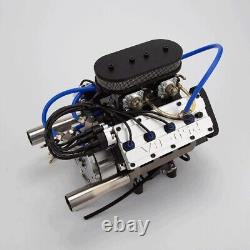 ENJOMOR V8 78CC GS-V8 Working Scale Model Engine Gas DOHC 4 Stroke Water-cooled. ALL IN ONE V8-GS2 engine Fuel-activated model Eight-cylinder four-stroke micro engine pure gasoline engine. We are the official representatives of the company! We guarantee the best price!
Type: Gasoline Internal Combustion Engine. Lubrication: Independent Lubrication (Oil Pump Lubrication).
Starting: Electric Starting (with Brushless Starter Motor). Ignition: CDI igniter & Distributor. Spark Plug Type: ME8 Spark Plug with 1/4-32 Thread. Starting Power: 24-48V Battery (Not Included). Oil: 20W and above, Oil Volume: 50ml. Product Dimensions: 13.6 x 17.9 x 13.8cm. Package Dimensions: 35 x 20 x 20cm. Know More about ENJOMOR V8 Engine. Features the DOHC valve mechanism, exposed timing belt and perfect size & appearance for a high level of performance for extraordinary power. The oil pump pumps recyclable oil to the top CAM of the engine for lubrication.
The side water-cooling pump provides effective heat dissipation, which helps extend the working time and service life of the engine. Designed with the hall-type CDI pulse split ignition and 3548 brushless starter motor, the engine boasts one-key operation for added convenience. With the housing made of full aluminum CNC in precision manufacturing, the engine boasts the realistic appearance, integrated exhaust manifold and true engine sound. Adopts three piston rings (gas ring, taper ring&oil ring) and another oil ring made in 32 processes to ensure the compression force in the cylinder for higher combustion efficiency. Comes with the super hard piston cylinder liner and one-piece crankshaft with full bearing support (three big bearings in the middle, small bearings at both ends) for outstanding strength and durability.
Designed for a wide range of applications, the engine can be used to refit large-scale model cars, boats, tanks, and is also suitable as a desktop DIY engine model to play. The excellent reliability and working performance of the amazing engine model make it a popular mechanical artifact among high-end collector engine users and it will get more praise from model engine enthusiasts.
The following additional ignition and water cooling parts are required for the engine model: one cdi ignition, supply voltage of 10-12V, one 80A ESC, supply voltage of 38-48V (10-12S Battery), one fuel tank, one fuel pipe, one cooling fan and one water cooling pipe. The product color is sent randomly by the company. We are always working hard to ensure your package arrives as soon as possible. Please understand that some factors like weather, high postal traffic, and the.
We do not accept a return of physically damaged items.