1976 Tecumseh Model 143 5 HP PTO engine motor Craftsman 522 Snowblower mini kart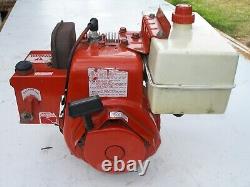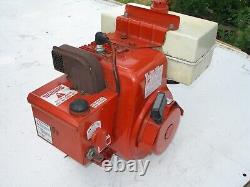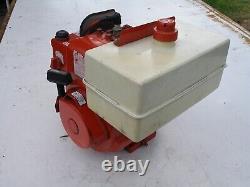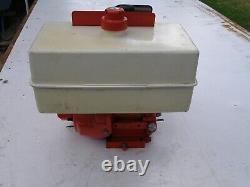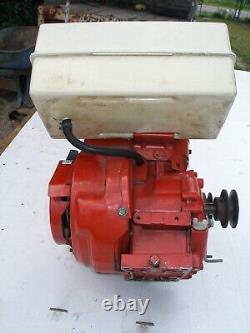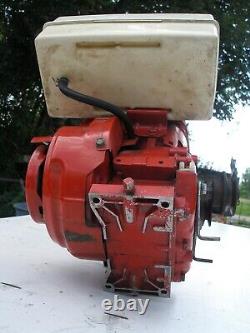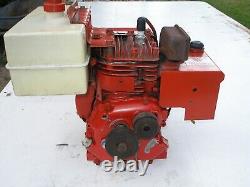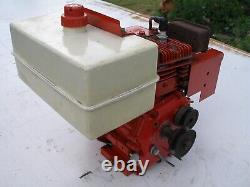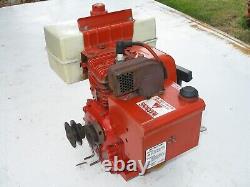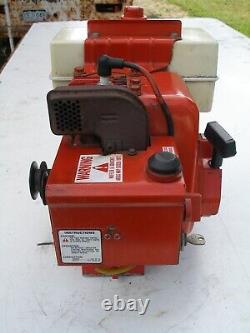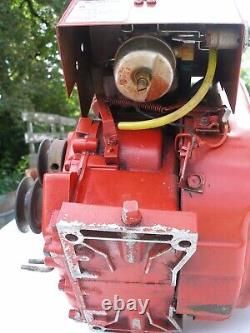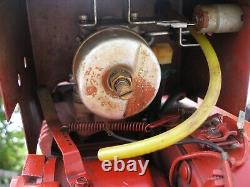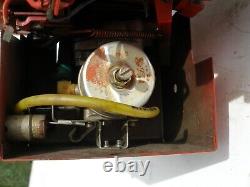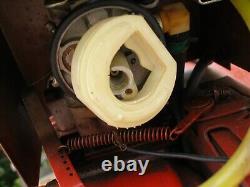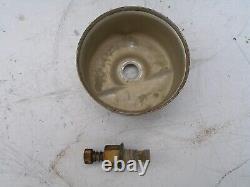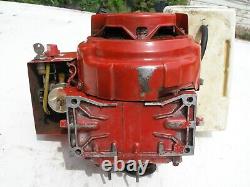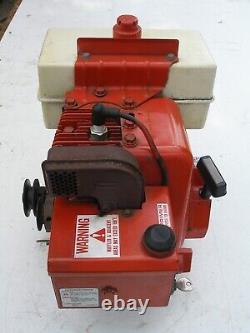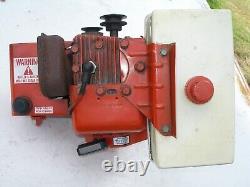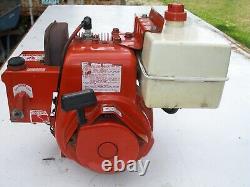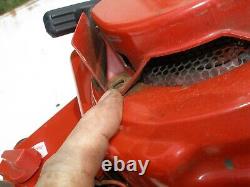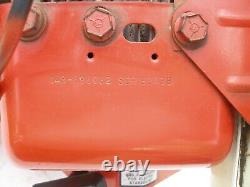 Here is a 1976 Tecumseh model 143 5hp PTO motor that came off of a vintage Craftsman 5/22 snowblower. It is in good structural condition. Please check the serial numbers in pic. 24 for your particular application. This motor is in decent usable condition with some light wear.
It has the optional PTO shaft--which works well. The pull starter works well too, but has one shroud stud broken off pics. It has decent compression, and I fueled it up, primered, and it fired with three pulls. The original Tecumseh carb is still on it and its relatively clean, and not much for corrosion.
It has a keyed 2 1/2" x 3/4" main shaft. The oil seals are still tight and don't leak. The cooling fins are all there. Cosmetically, the Craftsman red paint is still pretty good, with typical contact rub, scratches, or stains.
This is still a strong engine and doesn't blow blue smoke. This is tuned to Denver's mile high altitude (5280 ft), so be prepared to make your location's appropriate tune settings. These 1970's Tecumseh 5hp pto motors are getting harder and harder to find in usable shape anymore. Most have already thrown their rods through the case! Keep that vintage garden or blower implement doing the job it was intended to do!
These are great for certain mini bike and go-kart applications too! You are getting everything you see in the pictures. Thoroughly clean prior to assembly. Look for more vintage Tecumseh motor parts in my other auctions. Please look at the pictures. Ask any questions that you might have.