Build your own Volkswagen VW Beetle 1100 flat-four Boxer Engine Motor Model Kit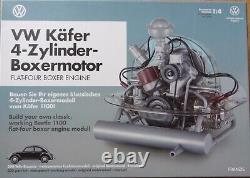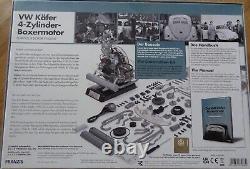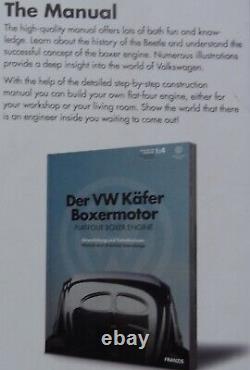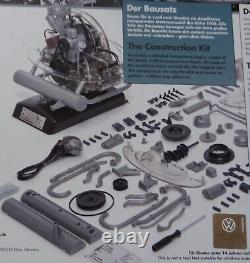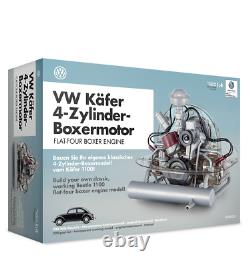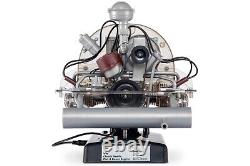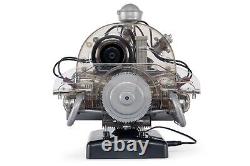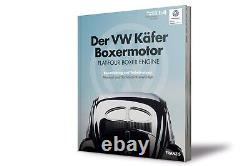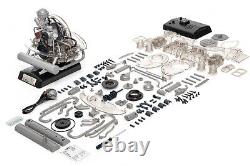 Build your own working VW Beetle 1100 Flat-Four Boxer engine model. Technical fun for you and your whole family!
Detailed transparent motor model on a scale of approx. 1:4 with over 200 components.
Just plug and screw - assemble without gluing. Original engine sound thanks to integrated sound module.
With high-quality manual including detailed construction instructions. Product officially licensed by Volkswagen. Experience with this fully functional kit the functionality of the first Volkswagen boxer engine, as it was installed from 1946 to 1953 in the world-famous VW Beetle. To this day, this construction has lost none of its fascination and is still considered THE symbol of the German economic miracle! And everything works at the touch of a button: the ignition sparks light up, the pistons move sideways back and forth, and the characteristic sound of the engine, which has made generations mobile, can be heard.
Also licensed by Volkswagen is the enclosed accompanying book with all the interesting and important background information about the Wolfsburg crawling animal and its epochal drive. To ensure that the construction of the kit succeeds without any problems, each assembly and assembly step is displayed visually and textually exactly.
Engine block, camshaft, pistons, valves, manifolds, ignition cables - this kit contains everything a functional engine kit must have. The high-quality workmanship of the individual components ensures long-term functional reliability. The appropriate tool you need for assembly is of course included. And best of all, you don't have to glue or paint anything! Crankshaft, pistons and cylinders work like the big prototype.
Original engine sound thanks to integrated sound module. Transparent housing for a fascinating view inside. Platform with labeled label for installation. 8.6" x 7.9" x 6.7.