Vintage 1946 Bullet. 27 Model Airplane Engine, Custom Stand Propeller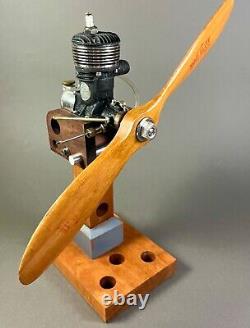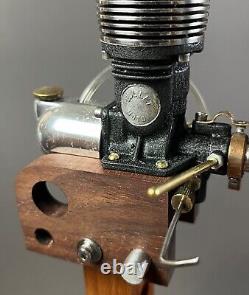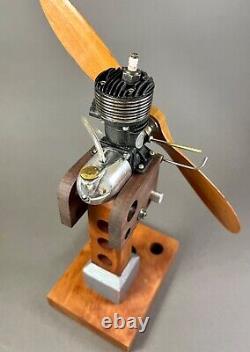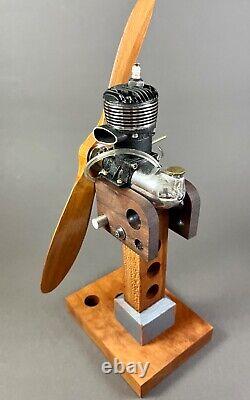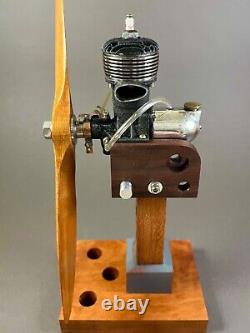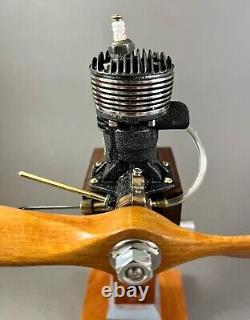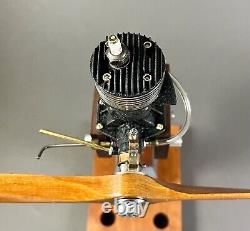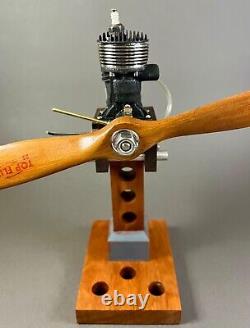 This 1946 ignition engine is unusual in having a magnesium crankcase, cylinder top and gas tank. The cylinder head itself is steel. The tiny sparkplug is indeed a Champion.
Engine has been totally taken down and cleaned, then polished and painted with black wrinkle-finish paint. Worn-out screws are replaced with stainless-steel socket-head screws. The wrinkle paint crankcase w/polished gas tank was one of the period-correct options.
Made by Miniature Motors in California post WW II. Custom stand (included) or plinth is built from walnut, cherry and oak with aluminum and stainless fittings. The top of the stand can be tilted up or down by loosening a socket-head screw. Propeller is a vintage Top-Flite 10/6. The prop turns freely, but this engine should be considered for display only.
Measurements: 9" tall; 10" across propeller; Base is around 4.5" by 3.25". This engine is perfect for the collector or as a gift for the "motor-head" in your life. Please have a look and follow us so you can stop back often.